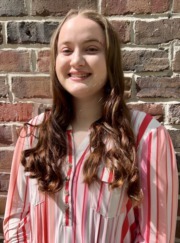 License:
2023026134 / 00249588
Arianna Bellante was born and raised in Independence, Missouri. She moved to Kansas City with her fiancé and six fur babies almost five years ago. Her expertise and knowledge of Kansas City and the surrounding areas is a great benefit when searching for your future home.
Arianna's passion for real estate stems from her aunt who has been in real estate for eight years. Seeing her aunt guide clients through smart real estate decisions and seeing the gratification when the clients are satisfied inspired Arianna to provide the same outstanding service.
Confident leadership and a strong work ethic are core values of Arianna's. She strives to pair her values with her knowledge and experience in the field to provide clients with the best buying and selling experience.
In her spare time, she enjoys hiking, camping, all types of water activities, and all sorts of outdoor activities. She also loves spending quality time with her fiancé and all her fur babies. Arianna also spends her free time volunteering at her local animal shelter, and she just started volunteering for her local school district as a classroom helper. Arianna loves helping her community in any way she can.