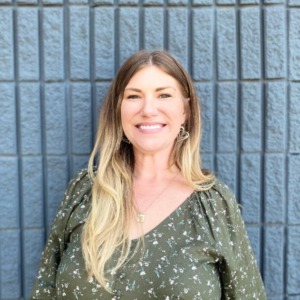 Danielle Amos is a Kansas city native and a single mother to three beautiful daughters. Te`a (13), Anyah (10), Malia (2). They are the joy of her life and the driving force behind everything that she does. Ultimately driving her decision to change her career path. 
Danielle has spent the last 18 years in the restaurant industry, serving patrons from all over the northland and beyond. People are her passion, so she used that platform to make many lasting relationships with her guests. She has slung beer in the dive bars and served 5 course meals to the elite which makes her versatility a bonus in this industry and real estate. 
After a tough battle with cancer herself in 2022, Danni decided she didn't have any more time to waste and decided to pursue her dream of becoming a real estate agent.  Shortly after she joined the Sharp Homes team with EXP realty.
In her spare time Danni enjoys spending time with her daughters outside in nature. They have a family home at the Lake of the Ozarks where they spend almost every weekend in the summer. She enjoys fishing,swimming, hiking, and camping. Basically anything not indoors. However when the weather does not allow her to be outside she definitely can't resist a trashy reality TV show. The real housewives franchise is her guilty pleasure.
Spending the last 18 years in the Restaurant industry has been a benefit to Danielle in honing in on her customer service skills. She thrives in turning an unsatisfied client into a lifelong friend. Her passion for people has served her well in her past business ventures and she is excited to do the same in her new career path.