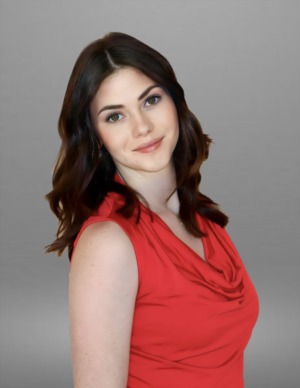 Meet Lily Kasten, your dedicated guide to finding your dream home. Lily is committed to ensuring that every experience with EXP Realty leaves her clients not just satisfied but genuinely pleased. Her ultimate goal is to see each of her clients walk away with a smile of contentment, knowing they've made the best decision.
Born and raised in the Kansas City, MO area, Lily has accumulated a wealth of knowledge about the community over the years. She spent a year at Saint Mary's College, where she became part of the first-ever women's flag football team, achieving a remarkable fourth place in nationals. With over 7 years of experience in the food service industry, she is not only sociable but also highly reliable when it comes to meeting your needs.
Lily has a passion for travel and has explored destinations like Hawaii, Canada, Saint Kitts, New Hampshire, and numerous states across the USA. Growing up, her parents owned a fishing camp in Canada, known as Little Canada Camp, instilling in her a love for fishing and the serenity it brings. She learned to ski at a young age, finding her favorite moment not on the descent down the slopes, but when the chairlift elevates her to the mountain's peak. It's there that she revels in the breathtaking views of snow-capped mountains and the crisp mountain air, each peak offering a unique experience. While she occasionally feels trepidation before skiing down a steep and rugged slope, the reward of the view makes it all worthwhile.
Lily's dedication to helping you achieve your real estate goals knows no bounds. Whether you're buying or selling a home, she is fully committed to getting you where you want to be.
Lily has recently become a part of Sharp Homes with EXP Realty, drawn by their supportive and welcoming atmosphere. She intends to extend this warm and inviting feeling to both new and existing clients. Lily's approach is rooted in providing personalized, considerate service to each client, taking the time to listen and understand their unique goals. So, don't hesitate to reach out to her for any of your real estate needs—she's here to ensure you never feel alone in the process.