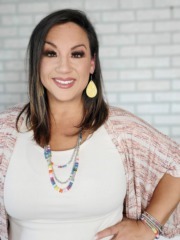 Valery was born in Puerto Rico and raised in central Florida. In 2013, Valery, her husband, Chris, their son and twin daughters moved to Nashville, TN for a bit and then eastern NC for 7 years. They really missed the city life and decided to try something different. Her husband landed a travel nursing contract in KC. The entire family ended up loving the KC metro area and decided to sell their North Carolina house and move to the area permanently. 
Valery loves exploring the outdoors with her family, as well as getting out in Kansas City downtown Power & Light district, wineries, the newest food joints, entertainment, watching the Chiefs and Royals and hitting up the latest art spots. All of the diversity of the city is what first attracted her to Kansas City.
Since moving to the Kansas City Metro area, Valery has lived in Westport, Westwood and recently bought a house in the Northland near Zona Rosa. She completely understands what it is like to move and the stressors that her clients are going through. 
Valery's real estate career began because she was always showing her husband pictures of houses online and dragging him to open houses because she loved looking at the architecture and layouts. One day he said to her, you would make a good agent and she couldn't agree more.
In 2020, Valery left her nursing career and started her journey into real estate during Covid. Like most things, it was a crazy time to start as an agent, but she didn't let that stop her and dove right in.
Valery specializes in military family relocation, first time home buyers and working with sellers to get their house sold quickly and for top dollar. 
Valery hopes to grow deep roots in the city for many years to come and help other families navigate their relocation to the area.