The Best Time to Sell Is When Others Aren't Selling
Posted by Dawn Sharp on Friday, May 12, 2023 at 3:31 PM
By Dawn Sharp / May 12, 2023
Comment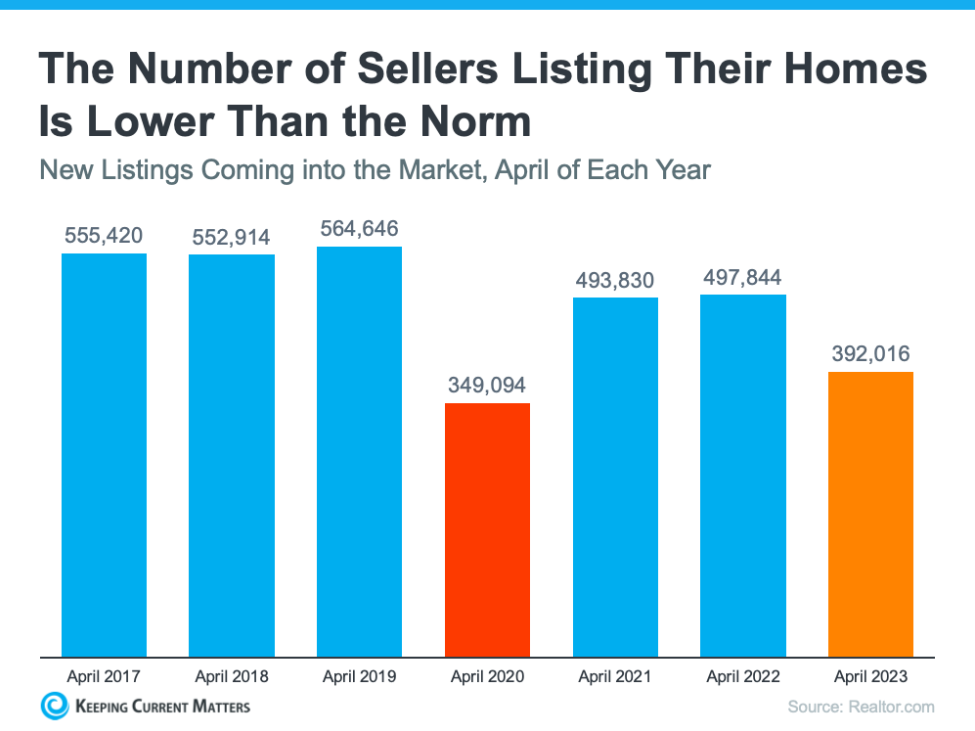 If you're considering selling your home, now is the time to act. The current market has a low inventory of homes for sale, which means there are fewer options for buyers. This scarcity can lead to a bidding war, which can work in your favor if you're ready to sell.
Looking back at the data from the past few years, the number of sellers putting their homes up for sale in April 2021 was lower than in previous years, with only 400,000 sellers entering the market compared to the typical 500,000. While there are various reasons for this trend, many homeowners are hesitant to move when the mortgage rate they have on their current home is lower than the rate they would receive on their next home. This phenomenon is called rate lock, and it is causing many sellers to hold off on listing their homes.
However, if you're ready to sell, this is your opportunity to stand out. With fewer homes available, your property could attract more attention from buyers. In fact, a recent survey from Realtor.com shows that 56% of people planning to sell within the next year are waiting for rates to come down, which means there will be even fewer homes for sale in the coming months.
According to Lawrence Yun, Chief Economist at the National Association of Realtors (NAR), inventory levels are still at historic lows, leading to multiple offers on a good number of properties. This scarcity of available homes is creating a prime opportunity for sellers who are ready to list their homes now.
Partnering with a real estate professional can help you navigate this competitive market and ensure your house stands out from the crowd. If you're ready to make a move, don't wait for the competition to catch up. Act now to take advantage of this unique opportunity and get the most out of your home sale.
Contact Sharp Homes today!